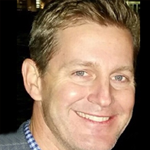 Troy Barnett // CPA, President and Owner
Troy earned a Bachelor's Degree in Accounting from the University of Southern California in 1994 and a Master's Degree in Business Taxation from the same institution in 2000. Joining the staff of Deloitte and Touche LLP in 1995, he was rapidly promoted from Audit Associate to Senior Manager.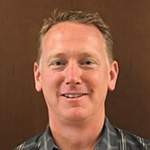 Peter Buchheim // CPA
Peter earned a Bachelor of Science Degree in Accounting from the University of Southern California in 1994. Following graduation, he was employed by Deloitte & Touche LLP and then by Balboa Insurance Group. He joined the staff of Barnett & Company, Inc. in 2007 and has been there ever since. Peter resides in in Ladera Ranch with his wife and three children.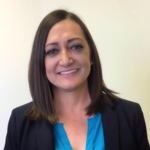 Diana Jones // Director of Operations
Diana has been employed by Barnett & Company Certified Public Accountants since February of 2014. Prior to this, she worked for twelve years as the Office Manager for the Certified Public Accounting Firm of Bolar, Hirsch & Jennings. Through her years of experience in the accounting industry, she has acquired a working knowledge of tax, QuickBooks, budgets and general accounting principles which serve her well in her current capacity. Since the merger of Barnett & Company with BCH Consulting and its subsidiaries in January of 2106, Diana has served as Operations Manager of both companies.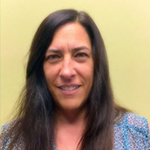 Roni Some // Enrolled Agent, Tax Manager, QuickBooks ProAdvisor
Roni holds a Bachelor of Science in Business with a concentration in accounting from University of Phoenix as well as professional certifications as both an Enrolled Agent and a QuickBooks ProAdvisor. She has served as a Tax Manager with Barnett & Company, Inc. since 2005. Prior to this, she worked as a bookkeeper for various industries in several states and as assistant Controller for Best Rate Funding Corporation from 2004 to 2005. Roni currently resides in Costa Mesa.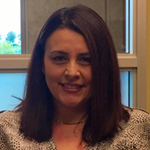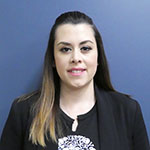 Ana Givargis // Staff Bookkeeper
Ana joined Barnett & Co. in 2016 as a Staff Bookkeeper. She has a breadth of experience stemming from her time at Bolar Hirsch & Jennings. She and her husband live in Rancho Santa Margaritsa with their son Grayson, and their feisty cat, Starbuck.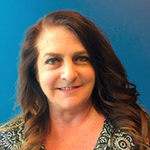 Debby DiGiovanni // Payroll Specialist
Debby joined the staff of Barnett & Company, Inc. in November of 2013, bringing with her over 30 years of experience in all areas of both private and non-profit sector bookkeeping. Included in this experience was a tenure of over 10 years as Director of Finance at Big Brothers Big Sisters of Orange County. Debby currently resides in Rancho Santa Margarita with her daughter, son and two dogs.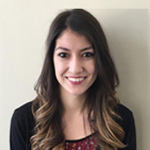 Nancy Rebollar // Administrative Assistant, Receptionist
Nancy joined our staff in 2015, bringing with her extensive experience in customer relations and office administration. Prior to beginning her tenure with us, she worked as a sales associate and customer service representative for System Pavers, Inc. In addition to putting her office skills to good use, she continues to upgrade her knowledge of taxes and accounting services. Nancy is currently a student at Santa Ana College where she is pursuing her dream of becoming a forensic biologist.